If you are a nurse then you will know how difficult it can be to find shoes that are up to the task. You may feel as though even if shoes are comfortable to begin with, by the end of a 12-hour shift, they start to rub. On top of this, finding shoes that are non-slip can also be difficult. If you want to make sure that the shoes you are purchasing are able to support you through your career, then this is the guide for you.
Important Characteristics for Quality Nursing Shoes
Comfort might not have been part of the job description if you are a nurse. In fact, you may find that most of your day is filled with nothing but discomfort. This can be due to a number of reasons. The long hours that you spend standing, combined with the lack of time for a break can be a bad combination. That being said, you can reduce the stress of the job significantly if you wear the right shoes. Nurses everywhere will say that impractical shoes are the worst enemy for a nurse. If you want to find out which shoes are most suited to your next shift, then take a look below to see which factors you should be looking out for.
Arch Support
Arch support is so important if you want to be comfortable. If your shoes do not have a high level of arch support then you may find that you are not able to do your job properly and that you don't feel rested, even when you sit down.
Lightness
Your shoe should be light. Light shoes are very easy to use, and they can also help you to increase the speed at which you work. It also offers a lot of flexibility to the person who is wearing them. Light shoes reduce any exertion, and this is important when you end up working shifts that are 12 hours, or longer.
Slip-On
Slip-on shoes are very important. These shoes are very easy to put on and they are very quick to change as well. This is useful if you happen to work in an operation theater, or if you need to ensure a sterile environment. The protocol of a lot of operation theatres, especially in the US, is that no external footwear is allowed. This means that as a nurse you have to change your footwear every time you enter, and when you exit the operating theatre. Slip-on shoes are very practical for this reason.
Speed
Sneakers or even tennis shoes tend to be the best shoes suited to speed. If you work in the ICU or if you work in the ER then you will be continually on the go. Your fast-paced environment means that you need shoes that are a good fit, as well as ones that are suited to running. Having shoes that are non-slip is also very important.
Waterproof
Having shoes that are waterproof is also very important. As a nurse, you will be dealing with spillages and bodily fluids quite often. Having shoes that are stained is not hygienic and it will also not make you feel as clean or as confident as you could be. Having shoes that have a waterproof layer will help you out a lot here.
Sharp-Proof
As a nurse, you will most likely be dealing with sharps quite often. You need to make sure that you do what you can to make sure that you are not putting yourself in harm's way by not having shoes that protect you against sharps. If possible, you need to choose shoes that have a thick and durable membrane so that you can protect yourself against any accidents.
Non-Slip
Non-slip shoes are imperative for nurses. If you do not have a good level of grip on your shoes, then you may find that you are not able to run at speed through corridors and that you are also at a much higher risk of falling yourself. This can be prevented if you simply invest in some non-slip shoes, so try and keep that in mind if you can.
10 Best Shoes for Nurses and Hospitalists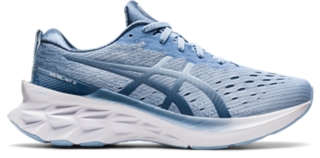 Asics shoes are ideal if you are a nurse and constantly on your feet. The quality is top-notch, and they are affordable too. They aren't as water-resistant as other brands, but they are very non-slip and they are fashionable too. With a huge range of colors available, it's safe to say that you can easily find something that suits your needs. They are very durable and easy to wipe clean. If you find that you are constantly dealing with spillages or if you need shoes that are very low maintenance then these shoes are the best option. They are also very much suited to those who need a lot of ankle support. The one negative point about these shoes is that they are lace-ups, which means you may find yourself having to re-tie your shoes often. The laces are also very long, which can be an inconvenience. The best nursing shoes in this range would be Asics Novablast.
As a nurse, you need shoes that can keep up with you. Tens of thousands of healthcare workers and professionals helped to design the Bala Twelve range. These are crafted around the female foot and they are also packed with features specifically designed to help nurses. The end result is a perfectly fitting shoe that doesn't compromise comfort. If you have flat feet then you may find that these shoes aren't the best option, but other than that, nurses rank them very highly. They are able to provide a lot of support, they conform to your feet, and they are snug too. The shoes are also very liquid-resistant, and they are highly recommended. As mentioned above, the Bala Twelve range is most suited to nurses.
Brooks shoes are known for being made to the highest standard of quality. They are affordable and they are incredibly comfortable as well. If water resistance is a priority for you, then you won't want to overlook these. They are designed to conform to the shape of your foot and a lot of nurses have reported that after intensive movement, their feet did not hurt. No break-in is required, and they are very comfy right out of the box. If you require speed and agility from your footwear, then the Brooks Ghost 12 are a top choice. These are some of the best shoes for nurses.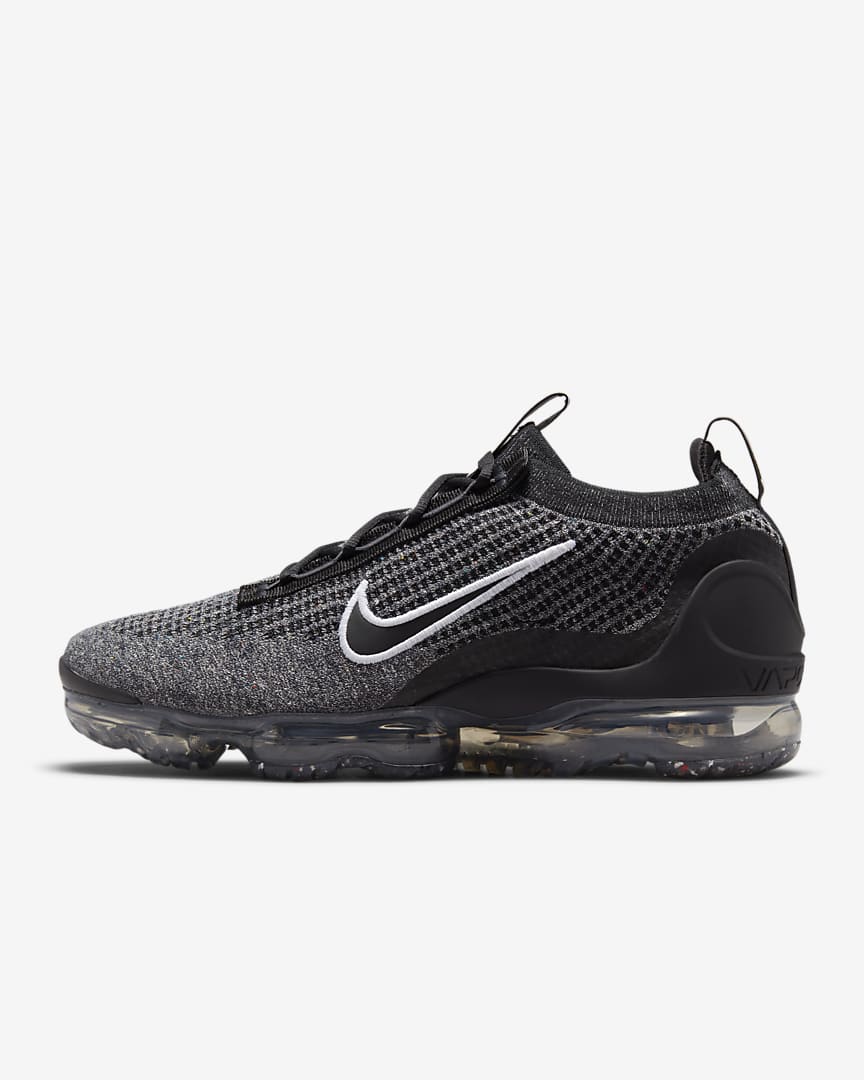 Nike Vapormax rank very highly in terms of quality, but they are a bit more expensive when compared to other shoes that are available. The comfort of the shoes is second-to-none and although they aren't very water-resistant, they are durable, fashionable and offer great ankle support. The shoes are very light too, so if this is a priority for you then make sure that you check these out.
Clove shoes are very high in quality, and they are affordable as well. In terms of comfort, they rank very highly, and they have great water-resistant properties. The great thing about these shoes is that they are highly sharps-resistant. With non-slip properties and a fashionable design, they are ideal for nurses on the go. The durability of the shoes is also very good, so you know that if you do invest in a pair, that it will last you for a very long time. The only thing that you need to take note of is that the insoles are flat, and a lot of people prefer to add additional, more supportive insoles to stop yourself from experiencing foot fatigue. Clove's Nightshift shoe is the highest rated amongst nurses.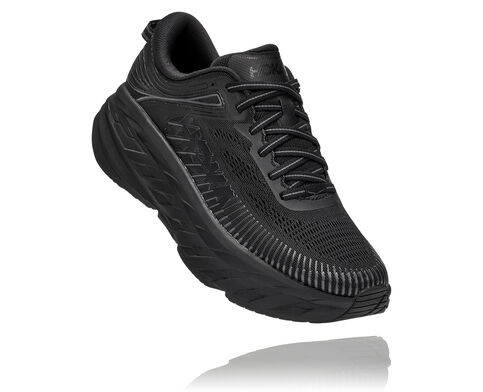 If you have weak ankles, then the Hoka brand of shoe could be for you. They are high in quality and affordable. Comfort is a priority when you look at the design and they are somewhat water and sharps-resistant. The non-slip properties are very good, and they are available in a range of fashionable designs. They are designed to be very easy to clean, and this is essential if you are a nurse always on the go. If you have weak ankles then you may find that you have to rotate between orthopedic footwear quite often, as it gives your feet the chance to experience different pressure points. The Hoka One Bondi 6 sneakers give you extreme support, very similar to Sketchers, but with more comfort and a stylish design. These are easily some of the best nursing shoes.
The quality of this brand is great, not to mention that they are highly resistant to sharps and fluids. They are incredibly fashionable with a range of designs available, and they offer a fantastic level of ankle support. The wipe-clean design helps you to ensure that you are never having to worry about constantly scrubbing the stains out of your footwear. The one downside to this footwear is that they are quite heavy, so if lightweight footwear is essential to you, this may be an issue. The padding on the inside gives you a lot of calf and leg muscle support, so if this is something that you may benefit from, these could be the shoes for you. If you want the best Alegria shoes, then check out the Alegria Dixi Professional shoes.
On Cloud shoes are high in quality and they are affordable as well. The level of water resistance that these shoes are able to offer is second-to-none, although they do not provide much sharps resistance. They are incredibly comfortable with very good non-slip properties. They provide a high level of ankle support, and they are also durable. If you want the lightest footwear possible, and if you want to cushion your feet against the hard floor then these are certainly the best options for you. The shoes fit very snug and tight too, so if you are concerned about your shoes coming loose, this is the best option for you. The On Cloud Running shoes are most suited to nursing wear.
Vessi shoes are ideal for those who want to be able to slip their shoes on and off, without having to tie and untie them all the time. They are very pliable as well, so if you have wider feet, you'll surely benefit from this. The stylish appearance makes them great for those who want to look great, and you can also pair them with normal, casual clothes. If you don't want to take two pairs of shoes wherever you go, then this is certainly a great option. The waterproof lining to these shoes makes them very suited to those who work in the healthcare sector, and they offer a high amount of foot and ankle support too. The Vessi Waterproof options are certainly the best option for nurses.
Danskos clogs are very high in quality, and they are also affordable. The comfort level is very high and although they are not as waterproof as other brands, they are some of the most sharps-resistant shoes on the market. They are very durable, easy to clean and offer a good amount of foot and ankle support. If you want something that will distribute the pressure evenly across your feet then these are a very good option. Nurses have reported that they are very durable, and they can last for years. The one downside to these shoes is that they are clunky and sometimes they can be loud to walk in. The Dansko Women Professional shoes are most suited to nurses.
Problems Poor Shoes Create for Physicians
The best nurse shoes will support you and keep you working at the highest level of efficiency throughout the day. If you are concerned that the shoes you have right now are not good enough, then here's how you find out.
Corns and Bunions
If you want to ensure the survival of the patients around you, then you need to be able to move quickly from one place to another. This can lead to corns and even bunions. If you have issues with your shoes right now, then choose shoes that are made from a soft material, with plenty of width. You also need to choose ones that have a high level of ventilation.
Back Pain
If you don't want to end up with a hunched back at the end of the day, then you need to pay attention to the heels on your shoes. Of course, if you want to get the best result out of your shoes then you need to choose ones that have a heel of between 2 and 4 centimeters. The sole shouldn't be flat, but it shouldn't be so high that it overwhelms the ball of your foot. Foot pain, circulatory problems, early fatigue and even hammer toes can all contribute to back pain. If you want to avoid this, choose shoes where the width of the heel and the front part of the shoe are the same.
Toxic Substance Exposure
The hospital is a very hostile environment, and if you make the slightest mistake then you may find that you expose yourself, or others needlessly. You are not just dealing with drugs, you are dealing with microorganisms, contaminated samples and more. If you want to protect yourself, then you need something that covers your feet completely. You also need something that reinforces the upper part of the sole so that any syringes or liquid cannot penetrate.
Slips and Falls
If you don't want to slip and fall, then you need shoes that have anti-slip properties. If you get injured in the workplace then you may not be able to do your job properly, putting other people at risk. If you want to stop this from being the case, then you need to look out for shoes that have some kind of design on the sole. This will give you additional grip.
Poor Hold
If you find yourself running through the hallway with a fridge containing a transplant, the last thing that you want is for your shoe to fall off. If you can, you need to make sure that you wear shoes that have a very good hold, so that you don't put yourself or others at risk.
So having quality shoes is vital. Poor shoes can cause a number of issues, but all of this can be avoided if you simply choose shoes that are up to the task. If you aren't sure which shoes to choose, then this guide will help you to not only choose the right ones, but to also make sure that they are catered to solving the problems that you are experiencing right now. Good shoes are invaluable, and they are just as important as the scrubs that you wear on a daily basis.